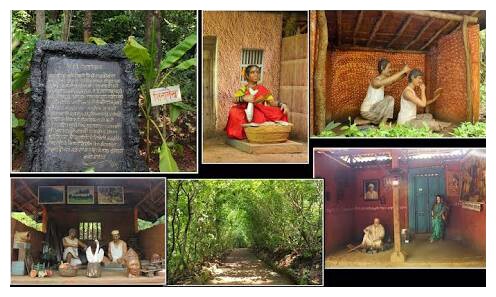 Prachin Konkan is life size museum set in a big campus depicting life of konkan 500 years back. The museum shows social, economic, cultural and religious background of konkan. It includes Gram deool ( main temple of village) , gaon pramukh khot ( village chief) , rular business and dressing style of konkan.
Prachin konkan has 150 types of different trees. It includes golden shower tree (bahava), chironji ( charoli), sandalwood and many more rare species of trees.
Wildlife Sculpture Exhibition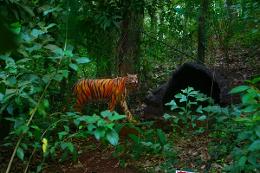 Museum displays sculptures of black panther, tiger, leopard, pangolin etc which are found in dense and rich forests of konkan.
Konkan Grandeur Exhibition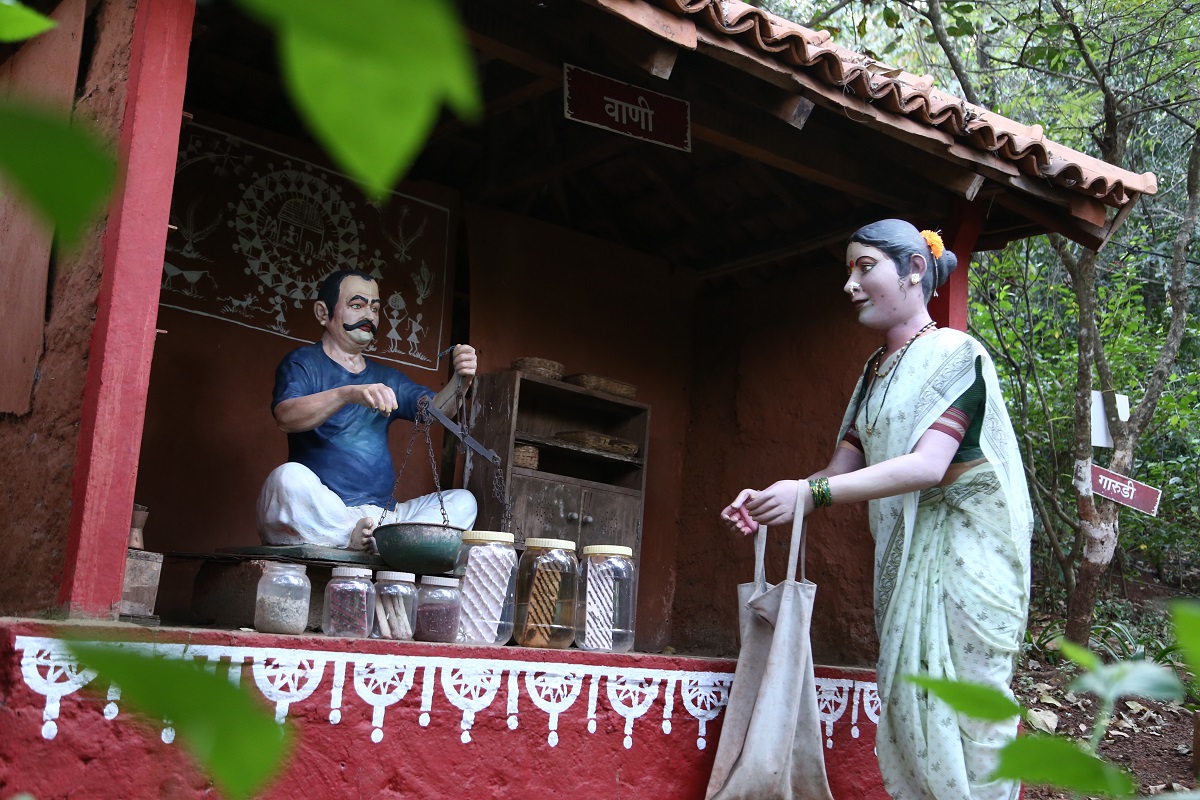 Summer winter and rainy season are three different and distinct seasons of konkan. Konkan get its unique beauty in each of this season. This exhibition gives you information on local places to visit, local businesses, local art and festivals of konkan.
Naval force of Shivaji Maharaj
Shivaji Maharaj can be acclaimed as father of Indian navy . He build a strong naval presence across long coast of Konkan to protect sea trades. Museum displays model of his naval force.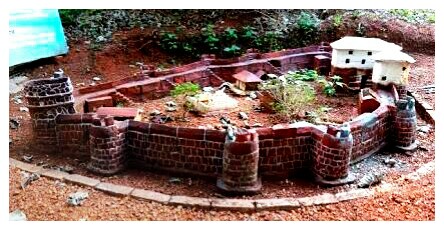 As the konkan came increasingly under possession, Shivaji Maharaj started building number of coastal fortress to afford protection to his coastal navy and to watch and curb the activities of Portuguese. Museum displays models of Vijaydurg and Jaigad.
Smallest deer, biggest bull resides in jungles of konkan. Thousands of butterfly species, hornbill like specific birds also stays in Konkan.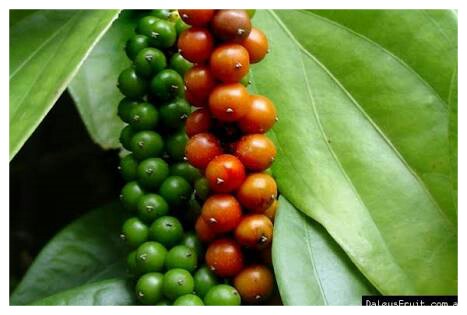 Konkan produces some of the finest quality of spices including cinnamon, clove, black pepper, nutmeg, cardamom, all spice, turmeric and chilly etc
Prachin konkan itself is a natural reserved jungle. You can see more than 40 types of bird species in a day. We arrange water and food for the birds. Also bird enjoys many fruit trees that are present in a museum.
Prachin konkan is becoming more popular for its new and unique attraction called as shells exhibition. At present we have over 170 types of shells in our exhibition. Which includes 20 inches biggest shell, oyster , medicinal shells and worship shell. You can buy shells at our shell exhibition.
Our handicraft exhibitions has unique products which you will find at our exhibition only. It has wooden artisan, decorative showpiece, terracotta pots and bamboo showpiece. Also we have ayurvedic medicines, konkani spices, jute jewellery and paintings. We can send it to your home via courier service if you like any of them and forgotten to buy.
A garden of trees for each sunshine. It is believed that there are trees assigned to each astrological sunshine. If we worship them according to our birth nakshatra we get benefits of it. Also these 27 types of trees were used to cure different diseases known at that time.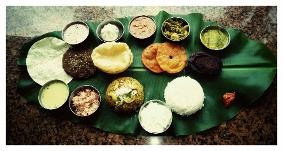 If you want to enjoy real taste of konkan then there is no place in Ganpatipule other than atithya Restaurant. Meals on banana leaf is our specialty. You can also enjoy ukadiche modak, thalipith, solkadhi at our restaurant.